An evening with child holocaust survivor Rabbi Nissen Mangel.
Arvada Center's Main Stage Theatre
Monday, September 25, 2017
Torah's & Torah Artifacts Exhibition open: 5:30 p.m.
Presentation: 7:00 p.m.
VIP Reception: 8:15 p.m.
Reserved Seating
$25/$35 - Student/Youth: $10
VIP Reception Package
Includes admission to the event, a reserved center section seat, beverages and light refreshments following the presentation, and an opportunity to meet Rabbi Mangel.
$80 single
$150 couple
You will be taken to the Arvada Centre Website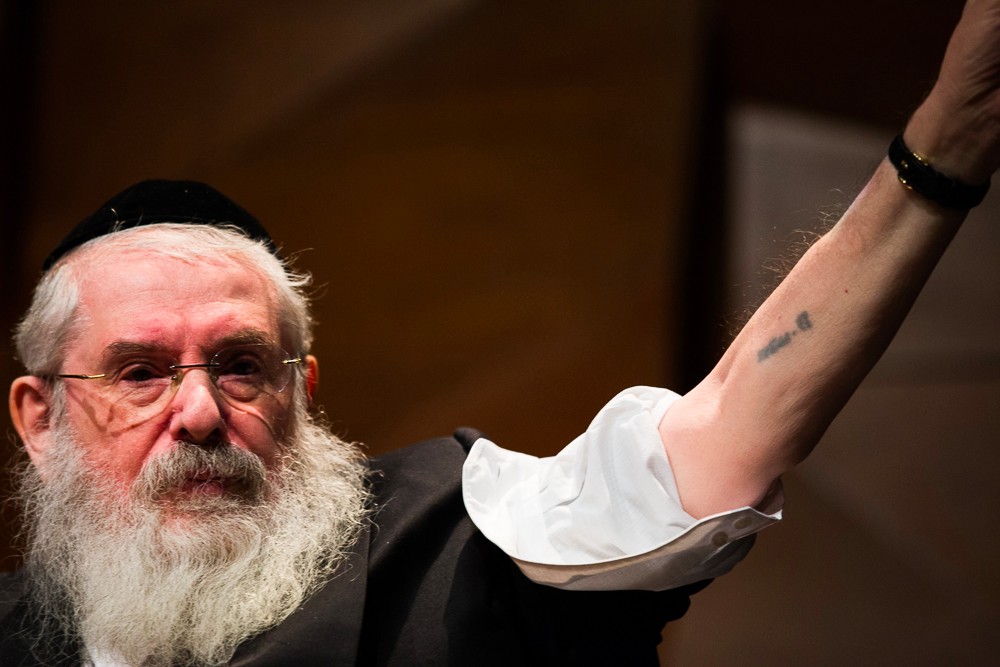 About Our Speaker The youngest inmate of the notorious Nazi Auschwitz, Rabbi Nissen Mangel survived against all odds to become a world-renowned scholar, speaker and philosopher. He endured seven concentration camps, the final death march, and ultimately survived three encounters with the infamous Dr. Mengele, also known as the "Angel of Death." Rabbi Mangel will share his extraordinary story of survival, faith and triumph.
 
PRESENTATION HIGHLIGHT Highlighting the presentation will be writing of the first few letters of a new Torah scroll that will be dedicated to the victims of the holocaust.  The hand-written Torah will take a year to finish and then will be used by Chabad of NW Metro Denver. A Torah exhibition, including a Torah and Torah artifacts that survived the holocaust will be on view prior and following the presentation.