Make your online reservation here
Kristallnacht from wikipedia
Kristallnacht literally "Crystal night" or the Night of Broken Glass, was a pogrom in Nazi Germany on November 9–10, 1938. On a single night, 92 Jews were murdered, and 25,000–30,000 were arrested and deported to concentration camps.It is often called Novemberpogrom or Reichspogromnacht in German.
The Nazis coordinated an attack on Jewish people and their property in Germany and German-controlled lands as a part of Hitler's anti-Semitic policy.
On November 7, 1938, Herschel Grynszpan, a 17-year old German Jew enraged by his family's expulsion from Germany, walked into the German Embassy in Paris and fired five shots at a junior diplomat, Ernst vom Rath. Two days later, the diplomat died and Germany was in the grip of skillfully orchestrated anti-Jewish violence. In the early hours of November 10, coordinated destruction broke out in cities, towns and villages throughout the Third Reich.
The consequences of this violence were disastrous for the Jews of the Third Reich. In a single night, Kristallnacht saw the destruction of more than 200 Synagogues, and the ransacking of thousands of Jewish businesses and homes. It marked the beginning of the systematic eradication of a people who could trace their ancestry in Germany to Roman times, and served as a prelude to the Holocaust that was to follow.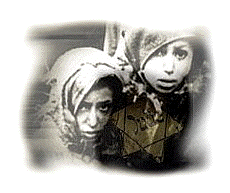 Estelle Nadel
Estelle was born Enia Feld in Borek Poland, Estelle was the youngest of five children. At the outbreak of Wold War II her religiously observant family was split after her father and two siblings were murdered by the Nazis. Her mother took the remaining three children, Estelle and two older brothers, and fled to a farm where they were hidden in an attic for several years. Her mother was killed while getting food for the children, and there were left on their own. They were caught, found another attic, and survived until the end of the war. Estelle was twelve years old when she came to the US. She was adopted and moved to Los Angles four years later.

Estelle recently moved to Westminster with her husband Fred and two of her three sons. Estelle has four grandchildren, a fitting tribute to her courage and determination, Chabad of NW Metro Denver is proud to have her within our midst.